Built-in a magnificent area, Stalis Hotel is suited for pleasant and relaxing holidays.
2.5km of sandy beach is distanced only 20 meters from the complex. Restaurants and shops are just a minute away.
In the heart of the picturesque island of Crete, among the numerous cosmopolitan and scenic settlements, the endued village of Stalida prevails.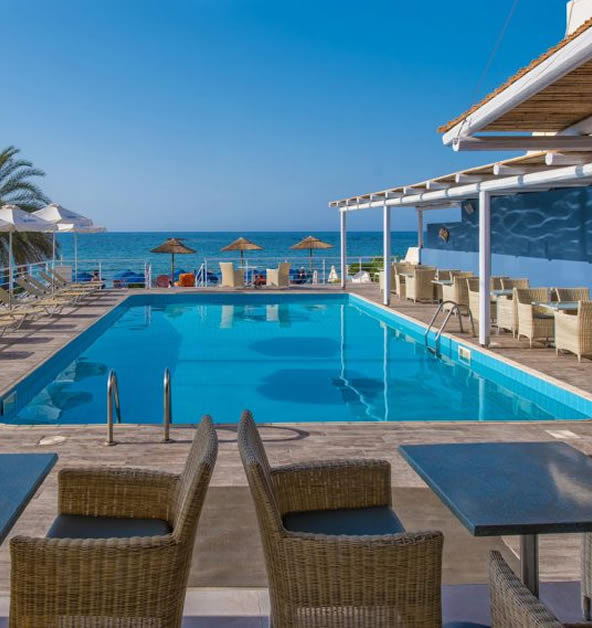 Hotel Amenities
Stalis Hotel has a Lobby Bar with Satellite TV and a Breakfast Room. All hotel areas have free wi-fi access.
Amenities & Services
Image Gallery
View our image gallery and get a small taste of what Stalis Hotel has to offer for you.
Explore More
Ideal location
Stalis Hotel is situated on the cove of a large bay, Stalida is a dreamlike place for a
vacation, with its people's hospitality and the unique beach,
belongs to Heraklion prefecture, distanced 33 km from Heraklion City (airport).
Read More
Stalida – Crete | Telephone: +30 28970 33424 | Email: stalishotelsreservations@gmail.com